English Chocolate, Yellow & Black Lab Puppies For Sale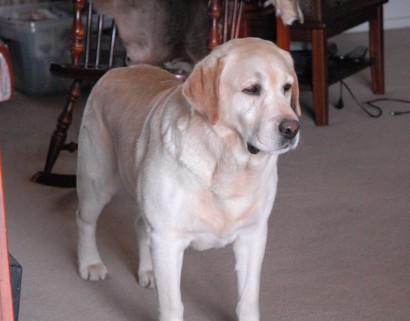 Located on the Eastern shore of Maryland, Steele Labradors specializes in producing exceptional Labrador Retriever dogs and puppies for loving, responsible owners. Our goal is to produce the true working Labrador Retriever; a show quality Lab that has it's drive for hunting.
We are very active in conformation and hunting competition, and are proud members in good standing of The Labrador Retriever Club, Inc., National Labrador Retriever Club, the Labrador Retriever Club of the Potomac..
Our breeding program emphasizes conformation, health, temperament and ability, and we're always striving to improve the Labrador breed with every litter that we produce.
Each Labrador puppy is born and raised right in our home as an important part of our family. Each puppy is loved, cared for and gently handled on a daily basis.
Why Choose Reputable Labrador Retriever Breeders in Maryland Like Us?
We pride ourselves on the health, temperament and working ability of our dogs. All of our Labs are OFA and CERF tested and certified. We also have our dogs OPTIGEN and DNA tested for variety of health related issues. Our dogs are regularly examined by a licensed veterinarian and have all up-to-date vaccinations.
All of our Labrador Retriever puppies are sold on limited registration unless otherwise sold on a co-ownership unless other terms are agreed upon. Before being placed with their new families, our puppies are vaccinated against Parvovirus, Distemper, Hepatitis, Parainfluenza and Coronavirus. They are carefully examined by our veterinarian, de-wormed, microchipped and come with a full health guarantee.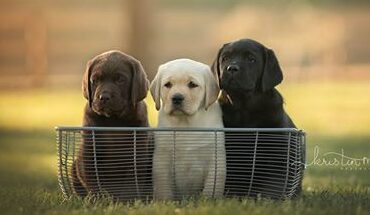 Our buyers have 48 hours from the date of transfer to have their new puppy examined by their veterinarian. If the puppy is determined to be unsound, the buyer may return the puppy to us for a full refund. We also offer a 2 year guarantee against Hip Displaysia and PRA. All puppies are very well socialized and are introduced to birds before they leave our kennel.
We have owned and loved Labrador Retrievers for more than 15 years. We are very devoted to our dogs and their puppies, and do our utmost to ensure that they are being placed in homes where they will be treated with love and kindness. Potential buyers must have a thorough knowledge of the responsibilities that go along with dog ownership, and be able to provide a clean, safe, happy, healthy and permanent home for their puppy.
We recommend that all puppies be enrolled in puppy obedience classes to help them reach their full potential as cherished family members. We'll be glad to provide any advice and support that may be needed as you adjust to life with your new family member, and we love to hear from our new "extended" family members!
We Produce All Three Labrador Retriever Colors!
Our Lab puppies are the very much sought-after English Labrador Retrievers, with a big, beautiful, blocky head. We have all three colors; yellow, chocolate and black Lab puppies.
If you are interested in purchasing a quality English Black, Yellow or Chocolate Labrador Retriever puppy from Steele Labradors, we would love to hear from you! Please feel free to fill out our  on-line puppy application form to apply for a puppy from our next available litter. If you have any questions, please call us or send us an e-mail, and we'll be happy to talk to you!
References and pictures of sons and daughters are available upon request.